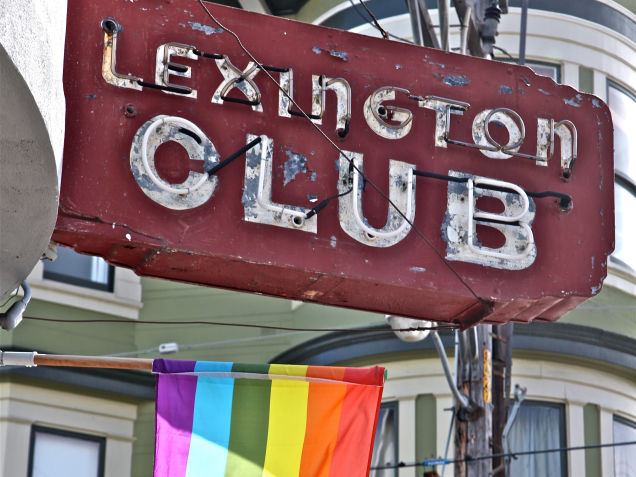 This post is meant to document some of the media and commentary circulating around the closure of San Francisco's Lexington Club, also called The Lex.
Below is a post from the Lexington Club's owner Lila Thirkield on Facebook. (In case the embedded post doesn't work for you, click here to view a screenshot of it from about a week after it was posted.)
The primary conversation in most of the posts is focused on gentrification, per Thirkield's concise Facebook comment:
When a business caters to about 5% of the population, it has tremendous impact when 1% of them leave. When 3% or 4% of them can no longer afford to live in the neighborhood, or the City, it makes the business model unsustainable.
Another point that came up in the article by Yael Chanoff for The Bay Area Reporter has to do with the Lex's embrace of crowds that were not exclusively lesbian. The point is less in relation to why the bar closed and more focused on what might be lost:
[Professor Nan Alamilla] Boyd said that this safe space for gender variance is part of the Lex's unique place in queer and feminist history. 'A lot of the early lesbian, trans community formation was in opposition. There was this turf war about it," Boyd said. "The Michigan Womyn's Music Festival is emblematic of that political contest over territory, different queer territory. But the Lex was a place where that didn't happen … a lot of queer women's spaces were inhospitable to the trans community. The Lex bridged that somehow, in a seamless way."
Articles about the closure:
You can also watch the video from HuffPost Live (start at 6:00 minutes to get the segment on the Lex) featuring Jen Jack Gieseking: