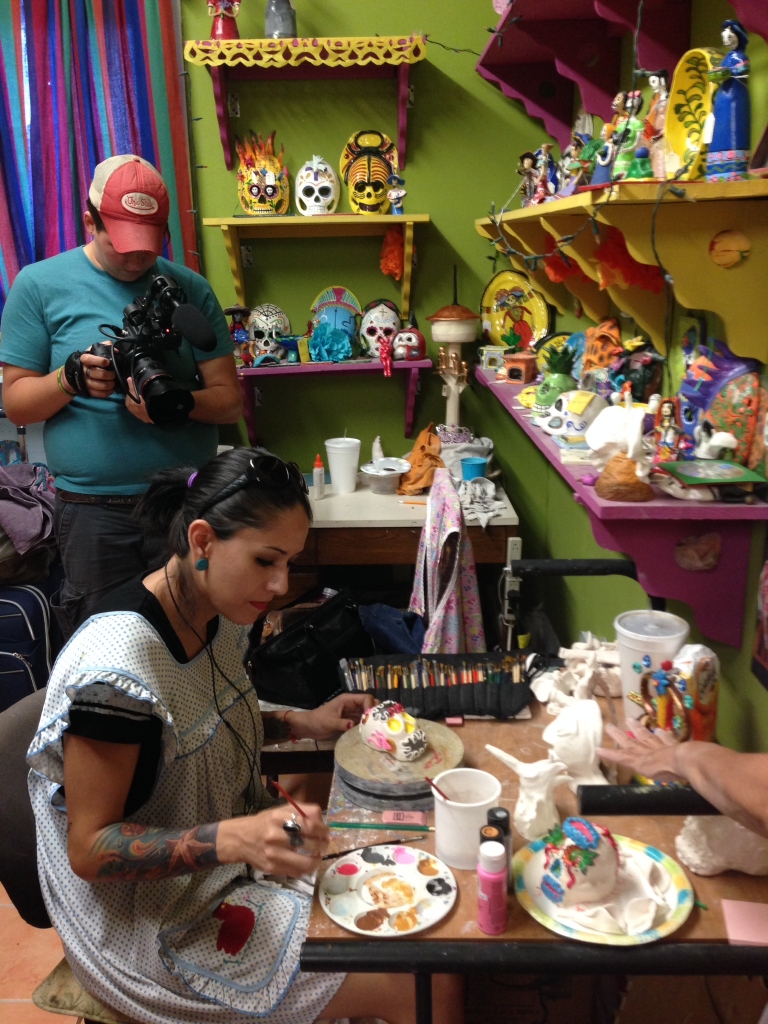 Hello from the roads of Texas!
We're on the road as I type this, headed out of San Antonio and up to Oklahoma City. We've completed three shoots at this point and have three more to go. It's been a great trip so far.
This morning we work up at the Casa de Cunetos, part of the Esperanza Peace & Justice Center, the most recent of our shoots. The space, lead by Graciela Sanchez, has a tremendous legacy not just in San Antonio but far beyond. It was not only moving to hear about the work they do, it was also a deep lesson on the centrality of preserving and celebrating culture as a form of resistance against oppression.
Along the way we've also had the chance to see alligators, tortoises, license plates from a little over half of the United States (still wondering when and if we'll see Hawaii). We've eaten from taco trucks, barbecue joints, and gumbo shops (not to mention the crew's insatiable desire for Dairy Queen blizzards and Dipping Dots!). We've been woken up by roosters, slept by a lake, swum in heavily chlorinated waters, and stopped by the Alamo (a separate conversation).
And in keeping with the theme of the journey, we've played pool at a lesbian bar, bought books from a feminist bookstore, visited a women's art collective, and spoken with numerous people committed to creating and maintaining space for queer women, as well as social justice and making the world more hospitable for all people.
It's been a great trip so far and I very much look forward to what lays ahead, not to mention sharing what we've captured.
Sending love and thanks from the road,
Alexis
PHOTO: Jeanette filming one of the artists,
Jina Sambrano, that is part of Cooperativa MujerArtes (a project of Esperanza Peace & Justice)