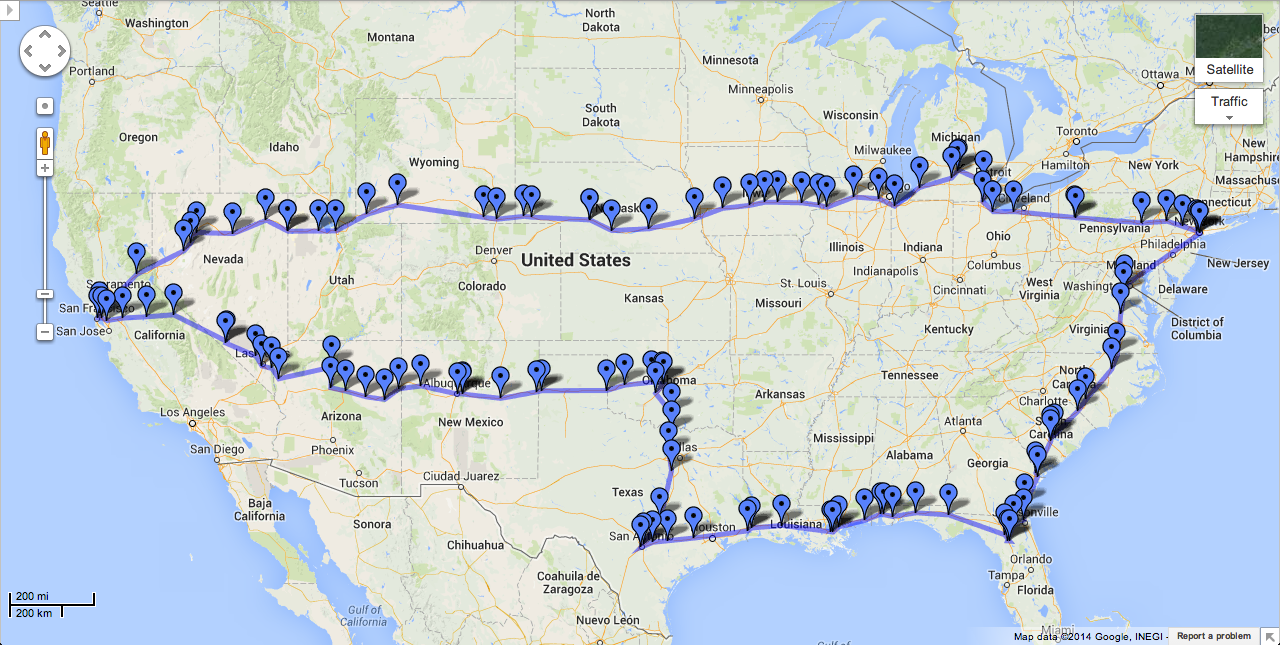 The information below represents the highlights from our trip, not every single stop.
For those interested in having us visit and document their town and/or space, this was the first trip on our journey. Once we get more work done on the film, we'll be headed back out to visit more communities and to share the project! Please feel free to reach out using our Contact Form with info about your spot if you want us to add it to our list of possible stops for our future trip.
[STILL SUBJECT TO SOME CHANGE]
Saturday, August 9, 2014 at 4pm
Play Reading at Wild Iris Bookstore
22 SE 5th Ave., Suite D
Gainesville, Florida 32601
Learn more on the Facebook event page
Sunday, August 10, 2014
Tour Melrose, Florida and interview Shewolf
Wednesday, August 13 & Thursday, August 14, 2014
Visit and Interview at Esperanza Peace & Justice Center
922 San Pedro
San Antonio, TX 78212
Saturday, August 16 & Sunday, August 17, 2014
Alibi's Bar & Club
Oklahoma City, Oklahoma
Friday, August 22 & Saturday, August 23, 2014
Private Home
Bay Area, California
Thursday, August 28, 2014
Play Reading at the Lesbian Connection Magazine Offices & Lesbian Library
East Lansing, Michigan
Doors open at 6:30pm for meet & greet
Reading at 7:00pm.
Light appetizers will be served.
More info on Facebook event page.
Places We've Already Visited
The Lesbian Herstory Archives
Brooklyn, New York
WOW Cafe Theater
New York, NY
We'll also be capturing additional interviews with individuals who have specific stories to tell about lesbian and queer spaces beyond this road trip. So there's even more to come!!