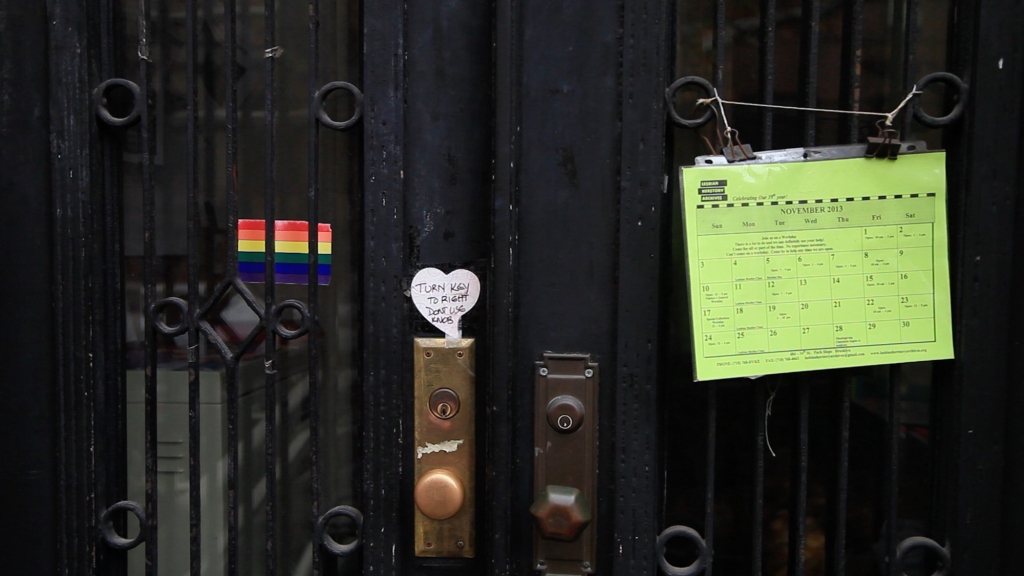 Community is a word that gets used a lot these days. But what does it really mean? And how do you know if or when it's missing? For this project, we're traveling around the country to explore the relationship between community and space, examining that relationship through the lens of the bars, bookstores, art and political spaces where LGBTQ women gather, at a time when many such spaces are struggling to remain open.
ALL WE'VE GOT brings together a documentary film, a web-based application, a national tour of events, and published material to explore some of the ways LGBTQ women form community through the spaces where they gather. Why does physical space matter to any group, but particularly those who are not well-represented in the vast majority of other spaces?
Join us as we travel the country to find answers to these questions and more.
On this site you can:
---
Latest News


(left to right) Julie Enszer, Jen Jack Gieseking, Shawnta Smith-Cruz, Hillary Kolos, Erica Cardwell
Meet Our National Advisory Board Throughout this process, being able to speak to, learn from, and ask questions of people with expertise and in-depth personal experience in lesbian and queer community, as well as filmmaking, has been invaluable.
...read more
---
Latest Research
Maps, Maps, All the Queer Maps Since starting this  project, I've noticed more and more projects to map LGBTQ spaces – even the National Parks Service is getting in on the game. Truth be told, I was even planning to make a map a big part of this project, which may still happen, but it's also been fascinating to watch as so ...
...read more