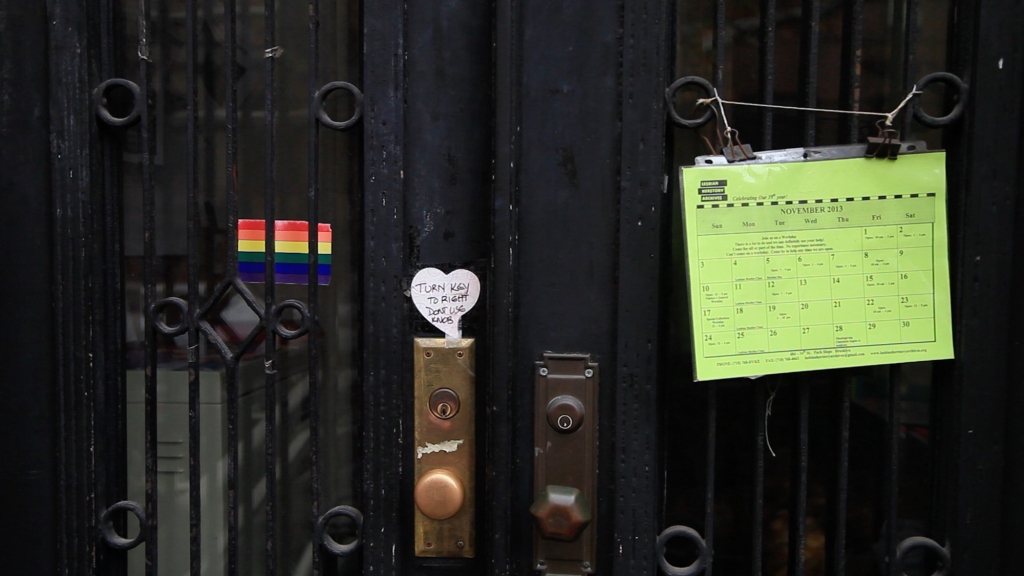 Community is a word that gets used a lot these days. But what does it really mean? And how do you know if or when it's missing? For this project, we're traveling around the country to explore the relationship between community and space. We're examining that relationship through the lens of the bars, bookstores, art and political spaces where LGBTQ women gather, at a time when many such spaces are struggling to remain open.
ALL WE'VE GOT brings together a documentary film, a national tour of events, and published material to explore some of the ways LGBTQ women form community through the spaces and places where they gather. We want to understand why physical space matters to any group, but particularly those who are not well-represented in the vast majority of other spaces.
Join us as we travel the country to find answers to these questions and more.
On this site you can:
---
Latest News


Meet our Advisory Board – (left to right) Julie Enszer, Jen Jack Gieseking, Shawnta Smith-Cruz, Hillary Kolos, Erica Cardwell
We've Got a Rough Cut! I'm excited to announce that  All We've Got is now in the rough cut stage. That means we've completed a working draft of the film and will be working on refining the story in the months ahead. In addition, we've made an important addition to the team. Artist and archivist Jillian Brodie is helping to sort through and ...
...read more